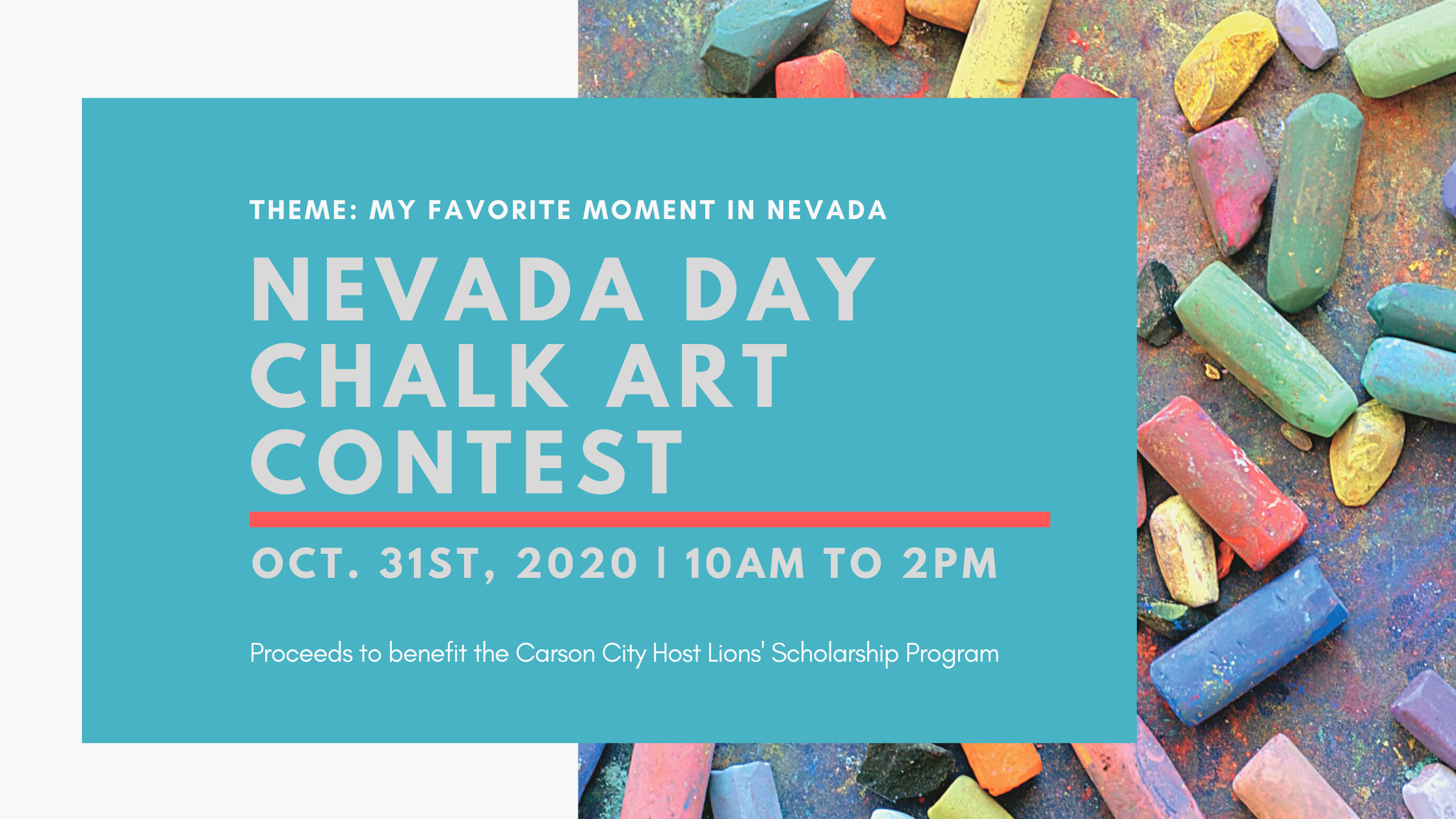 THANK YOU NEVADA DAY CHALK ART SPONSORS!
Nevada Day Chalk Art Event
Theme: My Favorite Moment in Nevada
Proceeds will be donated to the Carson City Host Lions Scholarships Program
Join the Carson City Host Lions on Nevada Day for a fun chalk art contest. The contest will feature Carson City residents/households who will create chalk art masterpieces on their own personal canvases.....their driveways and sidewalks. Prizes will be awarded to the top three chalk artists.
All members of the community will be invited to join a driving tour on Nevada Day to view the outdoor chalk art gallery. The chalk art tourist will also have the opportunity to win prizes by submitting photos of the entries to the Lions Clubs social media sites.
Whether you would like to be a chalk artist, a chalk tourist, or an event sponsor, there's a way for everyone in Carson City to get involved.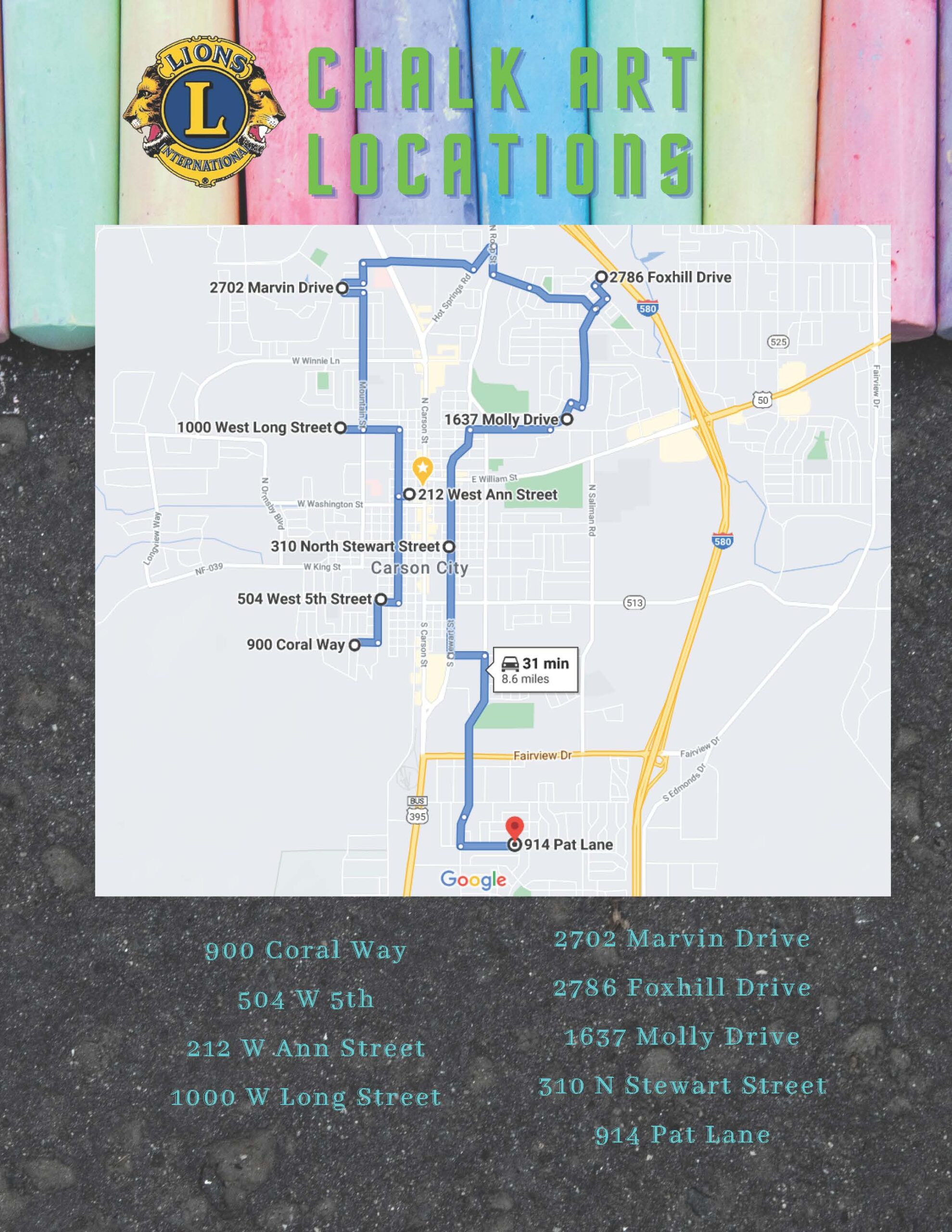 Event Prizes:
Chalk Art Participants:
1st Place - $75
2nd Place - $50
3rd Place - $25
Participation is open to anyone located within the Carson City city limits. Your chalk art entry must competed and displayed at your residence or business or at a location you have received permission to create the art project at (i.e. your home sidewalk, a family members driveway, a participating businesses parking lot).
Chalk Art Viewers
1st Place – Posts the most photos of chalk art to CHL Facebook Page
2nd Place - Posts the 2nd most photos of chalk art to CHL Facebook Page
Event Details
10:00AM - Chalk art entries should be complete or near completion.
A map of the entries will be posted to this website and the Carson Lions Club Facebook Page.
10:00AM to 2:00PM - the public may drive-by or walk by chalk art displays.
All participants and viewers must adhere to COVID directives. Please view all entries at a distance.
Viewers participating by posting photos to the social media portion of this contest must submit all photos by 2:00PM.
Winners will be judged on who best and most creatively fits the contest theme.
Judges will drive by homes anonymously during the public viewing time and will convene at 2:00PM to determine the winners.
The winners names will be posted to this website and to Facebook at approximately 5:00PM
Above all, enjoy working on your art project. HAVE FUN!
*Disclaimer: Carson City Host Lion will be waived of any and all liability. Participation in this event, or any event sponsored by the Carson City Host Lions is voluntary. By participating you assume any and all risk, including but not limited to damages to you or your property, illness, hurt feelings, theft, loss of life or limb, etc.